What's the best pram in Australia?
Find out why Babybee Prams are rated number 1 in Australia according to Aussie families!
The team at Babybee HQ is over the moon to announce we have won the 2020 Australian Product Reviews Pram Awards, winning both the single and double pram/stroller categories!
According to the Nathan from Product Reviews, "this year we had more data than ever to guide our awards process, with winners having to show high ratings for the award period along with a high all-time rating and good feedback in specific areas such as Value for Money."
"2019 was a breakout year for Babybee who picked up three awards,' Nathan further explained.
So why was Babybee awarded the top spot for best single pram and best double pram in Australia?
Value for Money
With 1,296 5-star votes for value for money across our ROVER, LUNA & DUO2 models, it's clear that value for money was the biggest factor for Australian families when purchasing a pram.
So what exactly were the reasons why Babybee was seen to be such great value for money?
Unlike our competitors, we offer between $160 - $250 worth of accessories for free, depending on what pram you purchase. These free accessories include key items including rain covers, seat liners, and handlebar bags.
"Before I purchased the Luna pram, I had done alot of research into what was available on the market for a side by side double pram. We choose the Luna for width, size when folded, ease of folding and of course the look of the pram. We are extremely happy with our purchase of the Luna. Lots of added features, such as extended hood for sun protection, little peek windows to ensure Bub is ok, foot muffs, pram liners and it even comes with a bassinet, making the Luna Great value for money. 100% recommend."
LUNA customer Terri from Perth
Another key factor in determining value for money is the price of the Babybee range of prams. As Babybee sells directly to customers, with no demo days or excessive baby expo fees, we are able to pass those savings directly onto our customers. Retailers mark up wholesale prices anywhere from 50-90%, making it almost impossible for some major brands to sell their prams at a reasonable price point. Removing the middle man ensures we not only can keep costs low but are in direct contact with our customer base who we regularly survey to directly involve in our pram design process.
"Honestly the best pram ever. Easy first assembly. Super simple to pack down and set up. Lightweight. Looks fantastic! Easy to jump up curbs with thanks to the spring-loaded shockies :) Well made, Good quality materials. Best value for money by far. Very happy with our purchase."
ROVER customer Narren from Brisbane
Build Quality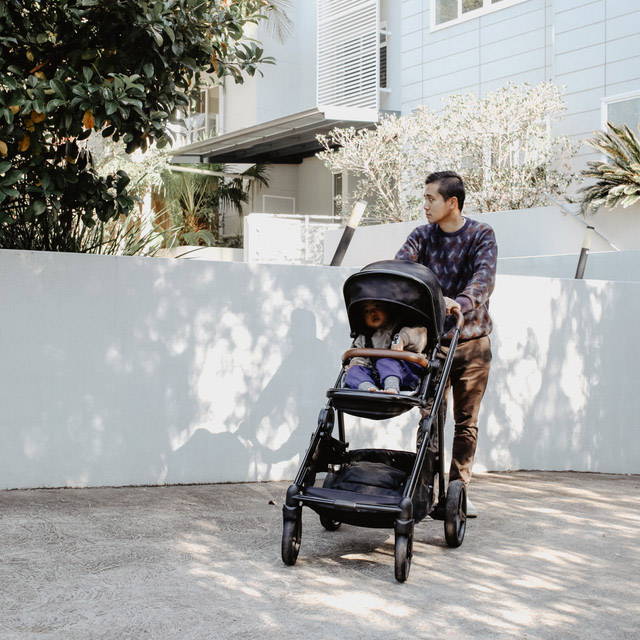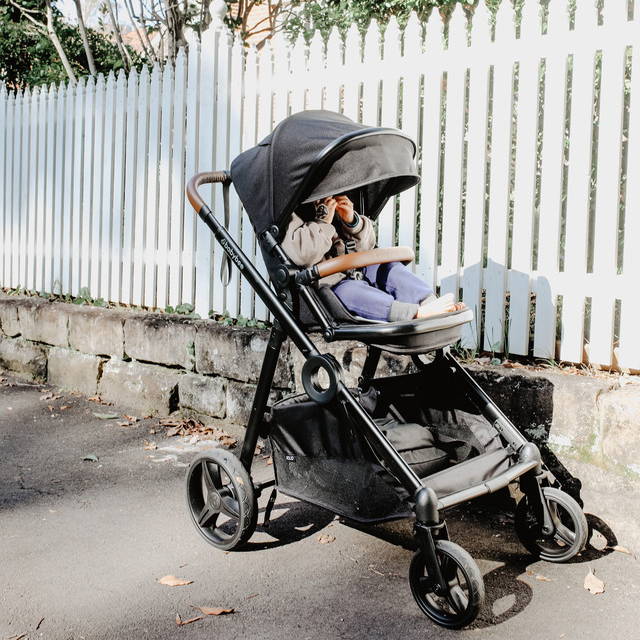 The quality of Babybee prams was also a key factor for customers scoring Babybee highly when leaving a review.
"Very impressed with my Duo2, even my husband commented on the quality of the build. I've used other brands with a higher price tag that didn't feel as good as the duo2! Can't fault it yet. Very practical and easy to use, stylish and feels wonderful to use."
DUO2 customer Rachael, Northeast
Key indicators for high-quality prams include 360-degree front-swivel wheels that are puncture-proof and maintenance-free. Babybee uses patented Aeroglide wheels made from a rubber-like material which unlike air tyres won't puncture and will remain intact for longer! Another key indicator of quality is the materials used for the pram. All Babybee prams use ultra-sturdy, lightweight aluminium frame in addition to premium easy to clean fabrics that won't irritate newborn skin. For that extra hint of luxury, we also use vegan leather trim on our handlebar and belly bar which is remarkably durable and cruelty-free!
Warranty
Finally, Babybee offers a three-year warranty on our ROVER 19, DUO2 & LUNA prams, which is the leading warranty offered by any pram manufacturer in the world! Offering customers a three-year warranty not only allows for peace of mind when buying online, but also lets our customers know that we back our products 100%.
"I ordered the Babybee Rover 2019 model on pre order after reading so many amazing reviews. It was dispatched very quickly and arrived carefully packaged at our front door. It was easy to unpack and put together, with simple instructions to follow. The pricing is very competitive on todays market and the overall weight of the pram is on par with the other popular brands. I love the warranty and return period as well for piece of mind. I dont think you could go wrong with this pram as it offers complete value for money, versatility, comfort for your baby and is super stylish!"

ROVER customer Jasmin, South East Queensland
Want to read more verified reviews?
Be sure to visit our reviews page for more verified, customer reviews!