From car to pram in just one click.
Babybee does not make or sell car seats or car capsules.
Instead, some of our prams are compatible with selected Maxi Cosi Car Capsules when used with our Capsule Adaptors (sold separately).
Our Car Capsule Adaptors allow you to attach any of the following Maxi Cosi capsules and are not compatible with any other models or makes:
Maxi Cosi Mico (manufactured from 2014 onwards)

Maxi Cosi Mico AP (manufactured from 2013 onwards)

Maxi Cosi Mico Plus

Maxi Cosi Mico AP limited edition

Maxi Cosi Citi

Maxi Cosi Titan (a discontinued model but still able to be rented or purchased secondhand)
Visit the Maxi Cosi website directly for more information on their products and where to purchase.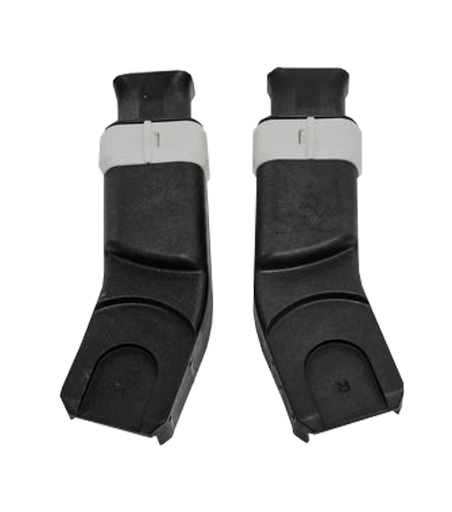 Confused about Car Transport? Here's what you need to know.
Rear facing and typically for use up to 6 months of age. Designed with a convenient carry handle to carry your little one out of the car while still strapped into their seat. They can also be attached to some prams and strollers (including the Babybee range) with specific adaptors.
Can be used in the car only, do not attach to prams or strollers and can't be carried around. Car seats are front facing (or rear facing for the first 6 months) and are typically designed for use from newborn up to at least 4 years of age.
Designed for use on a pram or stroller only, these cannot be used in cars. Bassinets ensure the optimal position for babies under 6 months to be transported in a pram or stroller due to their firm, flat base.