Top 10 alternatives for foods & drinks you can't consume when pregnant
Everything on this cheese platter can be eaten when pregnant!
Once you fall pregnant, there is no denying that your life will change dramatically - especially if your idea of a fun Friday night includes a grazing plate and a couple of g & t's with the girls. But what if we told you that you could both be pregnant and continue this beloved Friday night ritual?
One of the best pieces of advice we at Babybee HQ has received is "don't stop it - swap it!". If you are wanting to steer clear of those no-go pregnancy foods whilst still enjoying all of the foods and drinks your pre-pregnant self enjoyed than this is for you!
Here are our top ten awesome alternatives for foods and drinks you can't consume when pregnant.
Say sheese!
Who doesn't love a good cheese platter? But once bub is in the bun, all of your favourite soft cheeses are a big no-no. Lucky for you, the vegan movement has meant an enormous array of plant-based cheeses (or sheeses) are now readily available from supermarkets and health food stores that taste scarily similar to the real deal. Our resident vegan recommends checking out the dilectio brand which includes blue cheese (with real blue veins to boot!), creamy camembert, and chevre which is all 100% dairy-free, Australian made & owned.
Bring back the sardines
If your only experience with sardines has been that of the tinned variety (was it just me who was forced to eat them straight from the tin onto toast with tomato sauce?), then its time to make some new memories. Whilst fish is ok to consume whilst pregnant, experts suggest significantly reducing your intake of certain fish (ie tuna), and avoiding some fish altogether (such as swordfish and king mackerel), due to the high amounts of mercury that may be present. Sardines are the perfect fish to consume whilst pregnant as they contain large amounts of omega-3 fatty acids, calcium, and protein with minimal mercury present. Not only do sardines pack a powerful nutritional punch, but are incredibly versatile and easy to prepare! Gourmet Traveller has a wonderful list of sardine recipes (including this delicious sardines wrapped in vine-leaves with brown rice and pine nuts recipe).
Cooker over raw sushi
Sushi is a staple lunch for many; it's quick to eat, readily available, healthy, and delicious! Unfortunately, raw fish exposes you to potential listeria contamination and must be avoided whilst pregnant. This doesn't mean you can't enjoy a sushi roll on your lunch break - it just means swapping your go-to for something new! Pregnant-friendly sushi includes unagi (cooked eel) or ebi (cooked shrimp), in addition to vegetarian sushi including cucumber, avocado, pickled veg and tofu rolls.
Don't diss decaf
For many, the idea of a morning without a highly caffeinated drink can be tear-inducing (this coming from the proud owner of a shirt that says "even death needs coffee"). But decaffeinated tea and coffee can not only give your brain that morning boost sans caffeine, but has a number of health benefits too. According to prenatal dietitian Cynthia Sass, decaf coffee "is high in antioxidants and nutrients found in regular coffee, which is why drinking both regular and decaf has been linked to a reduced risk of type 2 diabetes. Also, the mental performance benefits of coffee are not entirely attributed to caffeine—antioxidants and other bioactive compounds play a role too, meaning even decaf may give you a brain boost!"
Plant-based cold-cured meats
Like vegan cheese, vegan cured meats have come a remarkably long way in recent years. If a grazing plate feels lonely without some delicious salami or prosciutto, do yourself a favour and head to a health food store or a vegan butcher. Paired with crusty sourdough and a hearty serve of dip you'll be shocked at how legit it tastes!
Non-alcoholic wine and spirits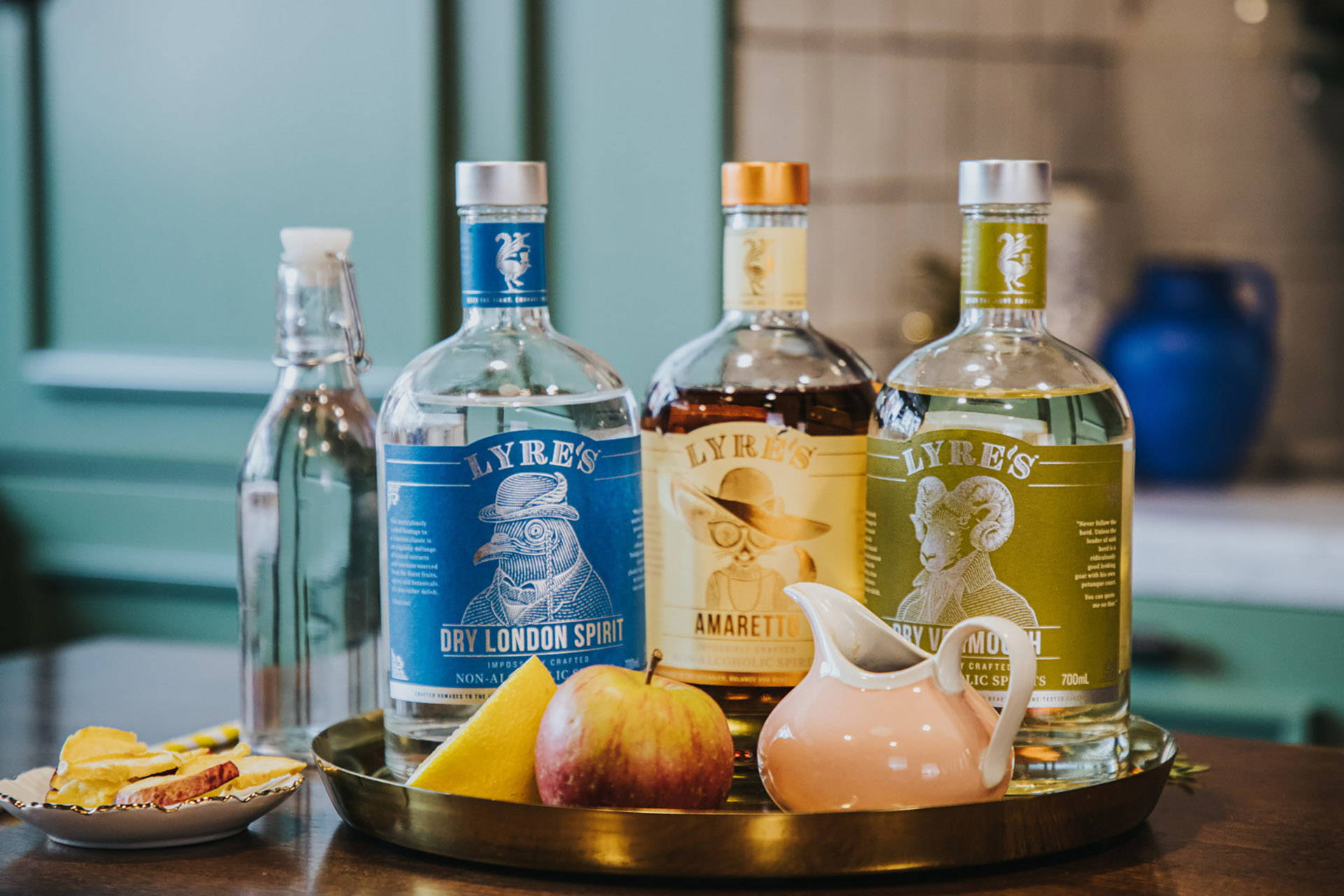 Bear with us. Yes, we know nothing will compare to the sweet, sweet taste of a crisp pinot grigio on a warm night, but non-alcoholic wines and spirits have come along way in recent years. According to the mums of Baybee HQ, Maggie Beer has some great alcohol-free white wines, whilst Lindeman's offers the best reds. If spirits are your thing, do yourself a favour and check out the Lyre's range. It's almost good enough to keep you off the spirits for life!
Swap the steak for shrooms
If you love the meaty, protein-packed taste of a good old rare streak, you may be disappointed to learn that experts suggest steering clear of any meat that is pink whilst pregnant. If well-done streaks don't do it for you, many expecting mums find solace in swapping to shrooms! Meaty in texture and taste, mushrooms are high in protein and taste incredible when paired with roast veg and a good gravy.
Gelato instead of soft serve icecream
If your household suffers from a serious case of the post-dinner McFlurry cravings, you may be disappointed to learn that soft-serve ice-cream is not suitable for pregnant women. The good news is that gelato and hard ice-creams are completely fine to consume - and absolutely should be consumed if you're pregnant during an Australian summer!
Tofu scramble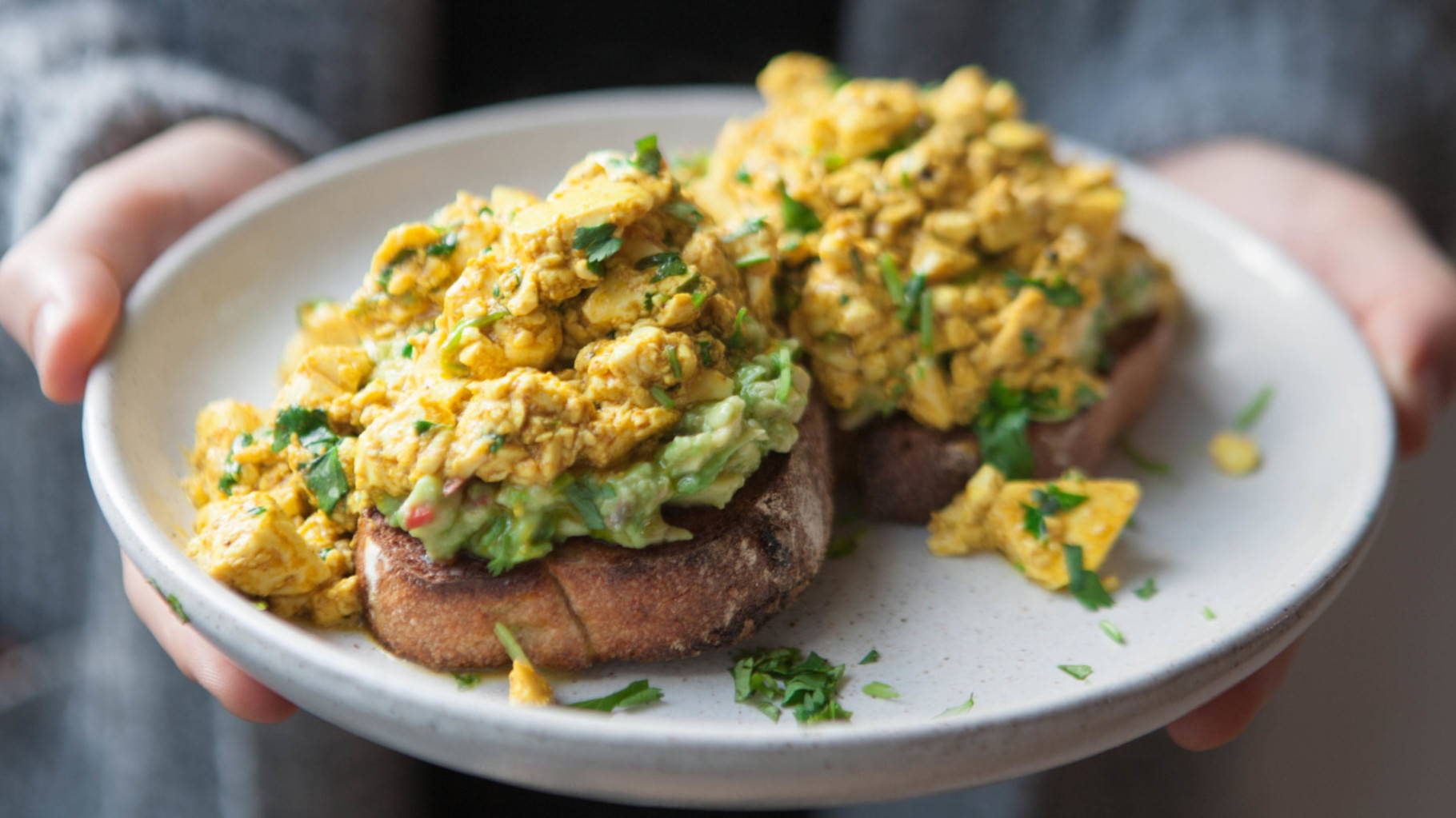 Whilst cooked egg is fine to consume when pregnant, many women are uneasy about ensuring their eggs are cooked through enough to avoid salmonella. If you are wanting to steer clear as an added precaution, tofu will be your new best friend. To imitate the best ever tasting scramble of your life, simply mix mashed firm tofu with turmeric, a heaped tablespoon of nutritional yeast, and a dollop of minced garlic. Five minutes on the stovetop on medium heat and you'll be shocked that what you are eating isn't eggs! For fans of a curried egg and lettuce sandwich, add a teaspoon of curry powder to the mix and cool in the fridge before consuming.
Homemade salads over store-bought
If you've done your research, you will be aware of the potential hazards listeria can cause if transmitted to your unborn baby. What is lesser known is the link between listeria and pre-prepared fruit and vegetables, including those from supermarkets, buffets and salad bars. The alternative? Spend that little extra time and prepare your salads from scratch! Not only does this ensure you are minimising the risk of listeria contamination, but means you can jam-pack your salads with nutrient-rich legumes, nuts, and seeds.