Future-proofing: why the tandem pram trend isn't going away anytime soon
It seems like almost every Instagram #influencer is using one, and we can't keep up with the interest in them! Tandem Prams are in high demand in 2020, and for good reason. Let's take a look at what features Aussie parents are loving about tandem strollers and prams.
GROWS WITH YOUR FAMILY
The number 1 reason why tandem prams are becoming more and more popular is that you are future-proofing your purchase in case you decide to have more children. Taking a look at the Babybee DUO2 - voted Australia's favourite tandem pram in 2020 - you have the ability to utilise the pram as a single stroller with a bassinet and car capsule for the first 6 months, then move your child into the stroller seat. Once you decide you are ready for another bub, you are ready to roll with your existing pram setup. No need to purchase additional seats, bassinets, or a new pram altogether. This means you get the maximum possible life of your pram purchase!
TWO FOR THE PRICE OF ONE
Whilst some pram brands have capitalised on the tandem trend and charge exuberant prices (sometimes almost double the cost of a single stroller), there are plenty of tandem prams on the Australian marketplace that are affordable, accessible price. Our DUO2 Bassinet & Seat Set is a mere $100 more than the ROVER 2019, meaning you have the advantages of future-proofing yourself for a second child for almost the same cost of a single stroller!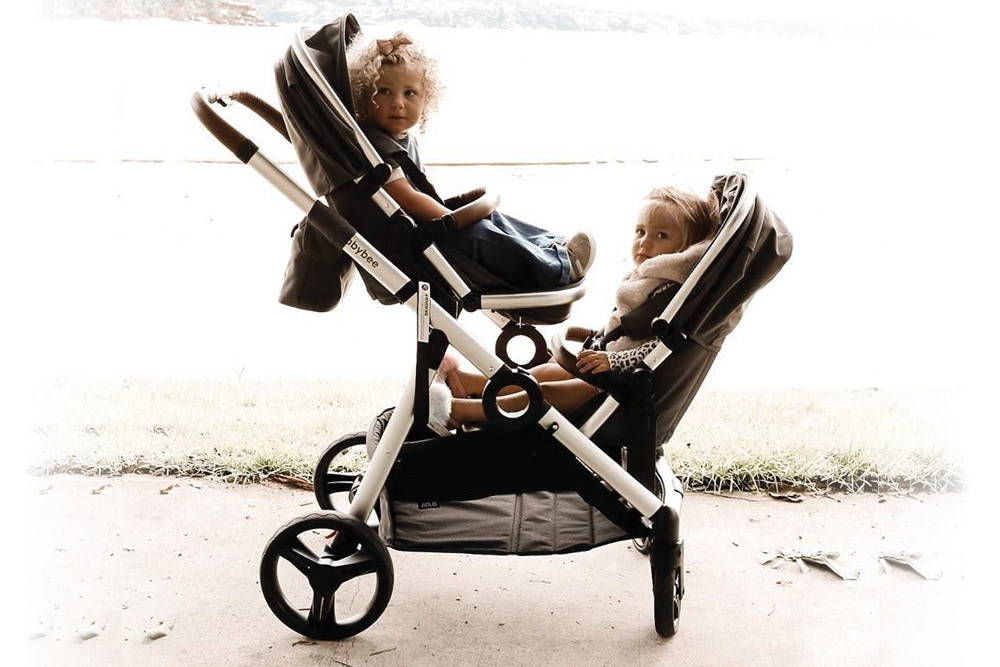 STYLISH DESIGN
Many mums and dads are drawn to tandem prams simply for their aesthetics. Whilst side-by-side double prams were once the rage, many parents find the tandem looks more modern, and are easier to navigate through tight spaces. Whilst other double prams on the market have durability front of mind and focus less on aesthetics, many tandem prams offer the same features as single strollers including luxury materials and fabrics, multiple colour options, and a wider range of accessories, allowing for greater customisation.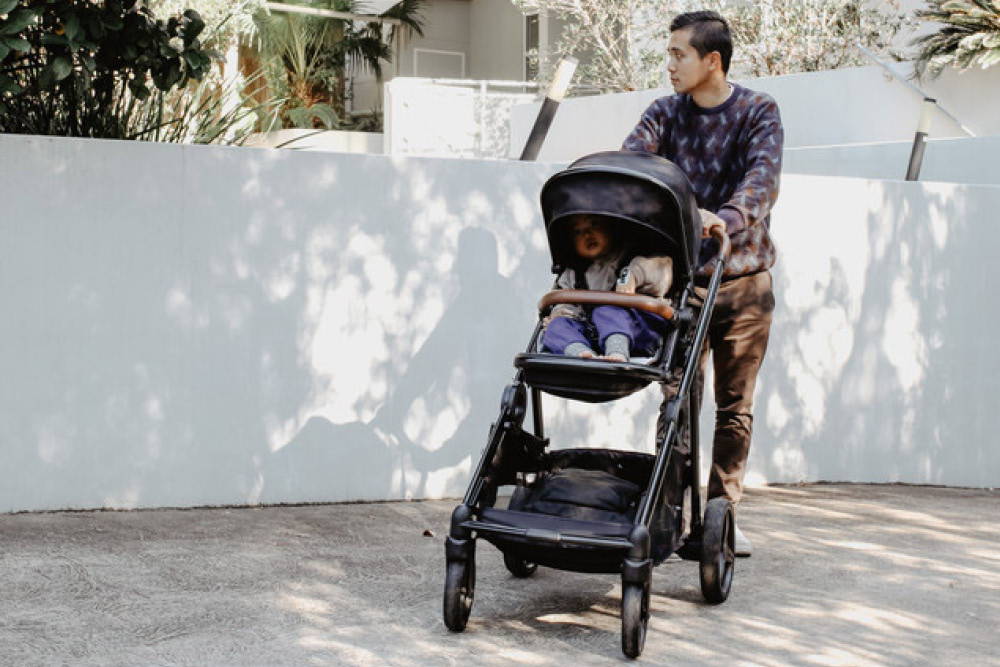 STROLL YOUR OWN WAY
The best feature of tandem prams is its ability for multiple configuration types. Looking at the DUO2, even if used as a single stroller, you have a far greater amount of seat positions and configurations for bubs and you to enjoy. Whilst some strollers have a smaller second seat (meaning you can't utilise the second, lower seat position if using the pram in single-mode), the DUO2 is produced so that both seats are the same size with the same amount of room, allowing for greater flexibility and more configuration types even when the pram is used as a single stroller! Once your second kid arrives, the configuration types become even greater, with 31 possible configuration types between bassinets, car capsules, and seats in forward or parent facing positions.
Watch: all the ways you can configure the DUO2
EXTRA VALUE
If you've been thinking about purchasing a tandem pram for your first baby, you are more than likely looking for car capsules to suit. If you're interested, Babybee just released a new Tandem Pram & Car Capsule bundle, which saves you $130 off the original RRP! Click here to check it out.
It's clear why the tandem trend is here to stay. But don't take it from us - check out Australia's largest reviews site Product Reviews to see all of the 5-star reviews for the award-winning DUO2 Tandem Pram.